All undergraduate financial aid at Yale is need-based, which helps to ensure that Yale will be accessible to talented students no matter what their resources. Yale's financial aid resources meet the full demonstrated need of every undergraduate, including international students, for all four years.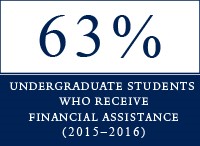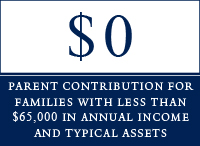 Applicants from a range of socioeconomic backgrounds may be eligible for need-based aid. We understand that each family has unique circumstances that may warrant consideration for financial assistance. Yale meets 100% of a student's Demonstrated Financial Need based on the Estimated Cost of Attendance and a calculated Expected Family Contribution.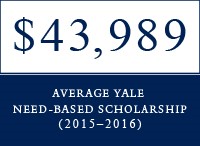 We first consider a student's eligibility for non-Yale grant aid, including the Federal Pell Grant, the Federal Supplemental Educational Opportunity Grant (SEOG), state grants, gift aid from parents' employers, etc. The University will then fund any remaining Demonstrated Financial Need with Yale Scholarship. Area Yale Club awards, endowed scholarships, and other gift aid from Yale's alumni and friends may be awarded instead of Yale Scholarship.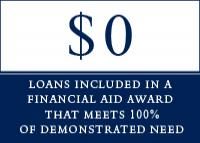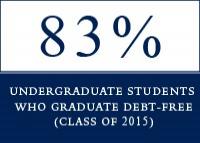 Yale's financial aid policies ensure that 100% of every undergraduate's demonstrated need is met with a package that does not include loans. But some students prefer to cover some or all of their Student Effort with loans instead of taking a term-time or summer job, and families may find it more convenient to defer some costs until after graduation. Upon request, Student Financial Services can help guide students and families through the process of applying for and receiving a loan.